Lawsuit against Ripple caused XRP investors to receive a lot of bad news in a short time. XRP investors, especially choked by bad news in the first week, continued the series with the development of Grayscale, which was heard today. As a natural result of the bad news, there was a significant decline in the number of XRP whales.
Dramatic fall in XRP whale numbers
Looking at Coinmetrics data, there is a significant decrease in the number of wallets holding 1 million or more XRP. CoinMetrics reveals a decline in the number of XRP whales that actually began before the SEC's news of the lawsuit.
January December 21, the number of XRP whales decreased to 1,567 as of January 3. Number of XRP whales accelerated with the SEC news.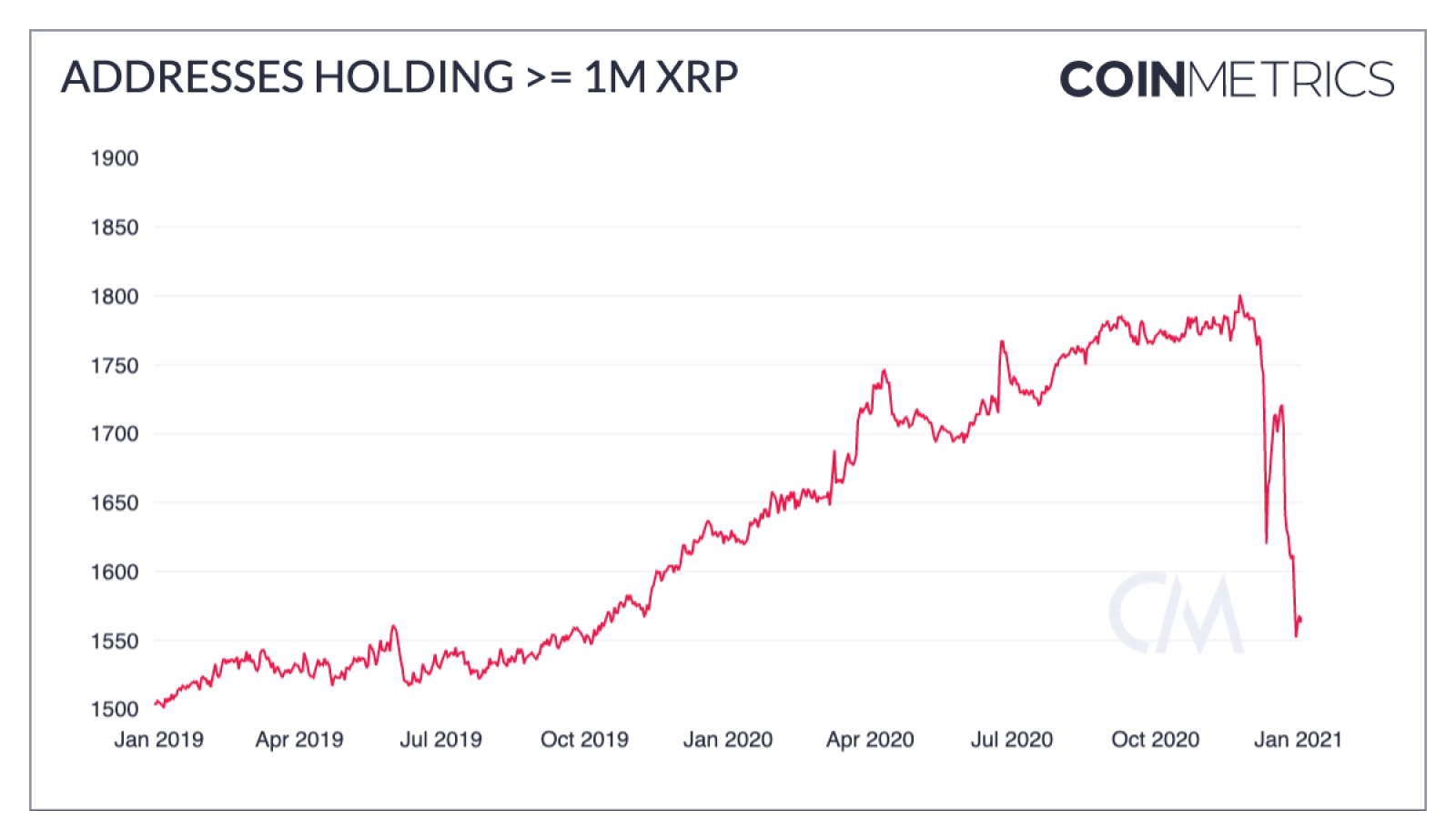 XRP counts in place as altcoins rise
In recent days, when the cryptocurrency market has started to recover and the price of Ethereum (ETH) has risen above $ 1,000, reason XRP is still ringing red may be because of the sale of whales. Exchanges that delist XRP or stop trading for U.S. users include Coinbase, Bitstamp, Binance.US, Bittrex and almost all the leading platforms participated. In addition to the exchanges, there was bad news from the front of mutual funds such as Grayscale and market makers such as Jump Trading.

Reduction in the number of whales can actually be seen as a sign that the net is becoming more decentralized and far from manipulation. Fact that whales hold the bulk of the amount of XRP in circulation will increase their impact on price, no matter what individual investors do. If the opposite happens, it can give power back to individual investors.
Bad news for XRP doesn't end
In light of all this, the decline in the number of XRP whales seems reasonable. Although Ripple has criticized the SEC, stating that this case has harmed most "innocent XRP investors," . Available data shows that whales have also caused serious harm in this case. News that Ripple was sued by Tetragon, which was reflected in the agenda on January 5, could make things more complicated.
Join our Telegram Channel coinputin for latest cryptocurrency news and discussions..