Bitcoin and cryptocurrency exchange Mt. Gox shared an announcement via its website. According to the shared announcement, the Tokyo court will examine the incident and a decision will be made after that.
Meter. Gox's draft plan will first come under scrutiny. In the statement, the following statements were used:
"On December 15, 2020, the delegation submitted a draft rehabilitation plan. The Tokyo District Court and an auditor will review the draft rehabilitation plan and decide whether to proceed with rehabilitation proceedings related to the draft rehabilitation plan. The rehabilitation trustee plans to disclose the plan to interested parties in a timely and appropriate manner."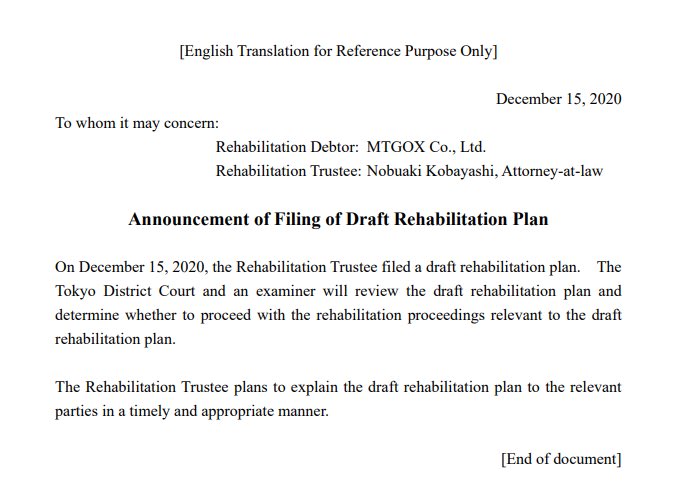 Meter. Gox Will Not Affect The Market For Now
Meter. As the Gox payments will not occur for now, they will not have any negative impact on the markets. The cryptocurrency community on Twitter also took a deep breath after the announcement.
Join our Telegram Channel coinputin for latest cryptocurrency news and discussions..