Coins
is elon musk manipulating cryptocurrencies?
today's discussion on twitter was, is elon musk manipulating the cryptos that he bought or not?
few days ago he was mentioned about bitcoin and there was a little bit movement seen after that tweet. today elon musk was tweeted once more again;
One word: Doge

— Elon Musk (@elonmusk) December 20, 2020
after this tweet sent at 12:30PM, Doge increased %20 and reached $0.0042147 .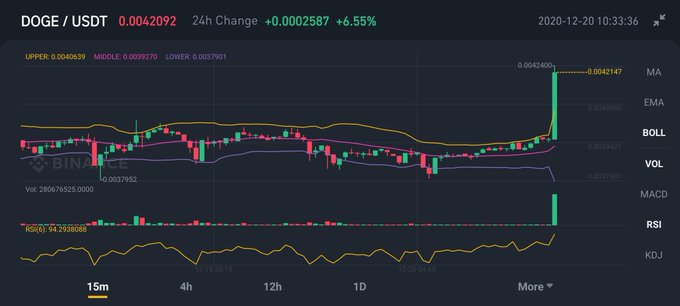 speculators questioning about is somebody close to elon musk having benefit from this or what?
Join our Telegram Channel coinputin for latest cryptocurrency news and discussions..