coinputin.com – The key German bank will passively invest in large-volume cryptocurrencies such as Bitcoin, Ethereum and Stellar as corporate interest grows.
German bank Hauck & Aufhäuser will launch a cryptocurrency fund in 2021. The portfolio will have major cryptocurrencies such as Bitcoin, Ethereum and Stellar. Cryptocurrencies are becoming "increasingly attractive" among institutional investors, the bank's president said.
Hauck & Aufhäuser, a mid-sized German bank founded in 1796, will launch a passively managed crypto fund in January 2021, it announced earlier today.
The fund, officially HAIC Digital Wealth Fund I, will hold Bitcoin, Ethereum and Stellar and will be aimed at high net worth investors and corporate clients. Hauck & Aufhäuser partnered with Berlin fintech player Kapilendo for the launch.
Investors will not be limited to a specific subscription period, meaning they can choose to invest or give up the fund at any time. But the minimum investment will be 200,000 euros ($243,000). Customers will be charged 2.05% of their investment from the industry average. To ensure a smooth sale, all cryptocurrency allocations will be selected based on current market values, qualitative data and high liquidity. Hauck & Aufhäuser said the portfolio covers more than 85% of the total crypto assets market based on this criterion.
An Innovative Investment Tool
Hauck & Aufhäuser board member Holger Sepp said in a statement::
"We are seeing digital assets and cryptocurrencies becoming increasingly attractive among institutional investors. With the launch of our first crypto fund, we have created an innovative investment tool that meets the established quality standards and high demands of Hauck & Aufhäuser, while providing our customers with cheap and secure access to the new crypto asset class."
The announcement said the bank had recently set up an investment company to support Germany-based blockchain initiatives. The development is the latest innovation to emerge for German regulations and the adoption of cryptocurrencies. The country recognized Bitcoin as a "legal financial instrument" earlier this year, listed several bitcoin exchange trading funds and introduced several cryptocurrency regulations to ensure the future of the industry.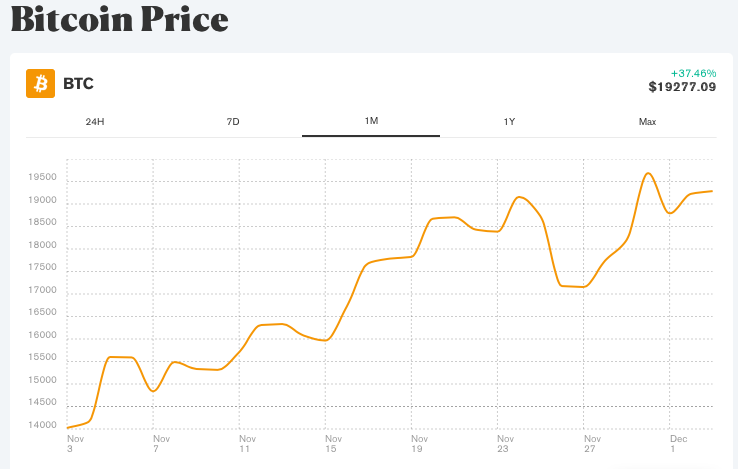 But that's not all. In 2019, the German bank estimated that Bitcoin would reach $ 90,000. And given the cryptocurrency's recent moves, this prediction may not be an empty dream.
Join our Telegram Channel coinputin for latest cryptocurrency news and discussions..