Analysis
Did institutions really lead the Bitcoin (BTC) rally?
According to Philip Gradwell, an economist at Chainalysis, a blockchain analysis firm, the number of wallets holding at least 1,000 bitcoins and controlled by a single institution has risen to a record high in 2020. The number of wallets increased by 302 (17%) to 2052.
Chainlysis's Weekly Market Intelligence Bulletin dated December 10 contained the following statement:
"The huge increase in these high-volume wallets provides evidence that institutional investors are entering the market."
Several well-known publicly traded companies, such as MicroStrategy and Square, have invested their cash assets in Bitcoin over the past few months, increasing the cryptocurrency's appeal as a reserve asset. As cited on Thursday, Massachusetts Mutual Life Insurance, a company involved in the insurance industry, invested $ 100 million in the cryptocurrency.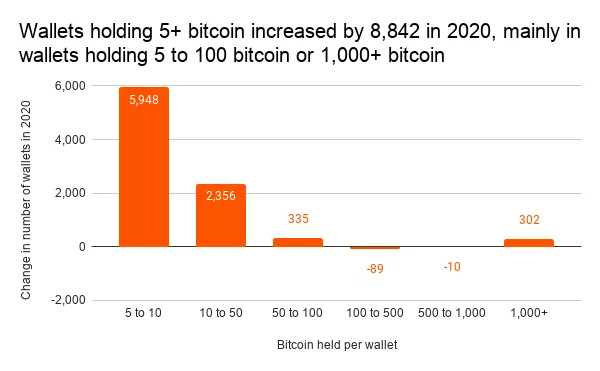 Smaller investors are also increasing their assets. This year, wallets holding 5 or more bitcoins have collected more than 2.4 million BTC, Gradwell said. The number of wallets with at least 5 BTC increased by 8,842 (4%) to 234,408. – coinputin.com
Join our Telegram Channel coinputin for latest cryptocurrency news and discussions..