Coins
,
Markets
Cryptocurrency investor Alex Saunders: "We Will See A Relaxation Rally In Altcoins Soon"
Popular Investor made statements about the sharp decline in XRP after rising to $ 0.79. According to Saunders, there will be a rally in the altcoin market on the horizon that will bring great relief.
In a new tweet, Saunders emphasizes that the drop in XRP to $ 0.46 does not mean that the altcoin season is over.
"There is blood in the streets. Unbelievable. XRP has undergone a significant portion of the monstrous move it has had recently. I don't think altcoins are dead. We are in a bull market and I think we will see a big relief rally very, very soon. "
Traders are relying on Fibonacci retracement levels to identify areas where prices could potentially move higher after a correction. With XRP reaching the 61.8% Fibonacci level, Saunders believes the third largest cryptocurrency and altcoins are ready to launch a big leap overall.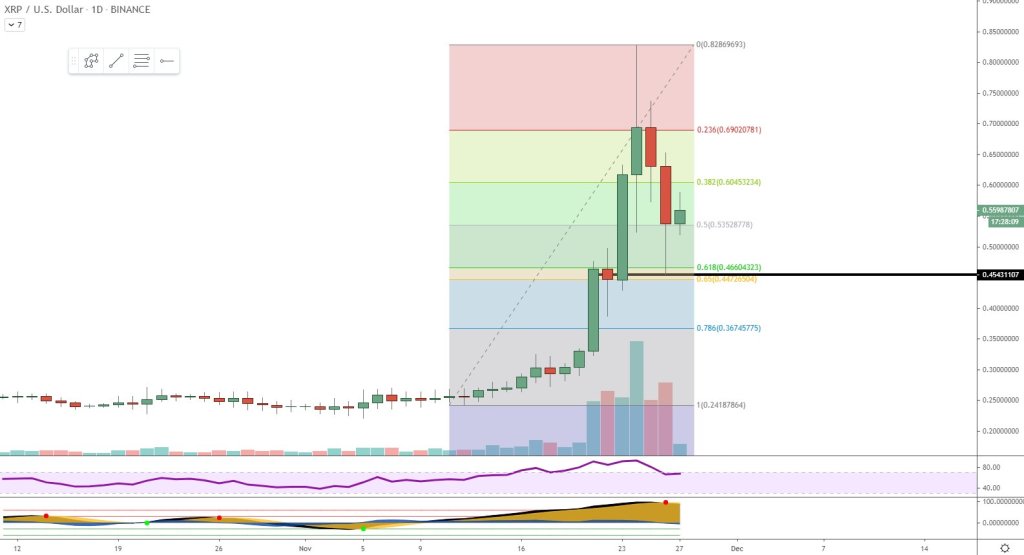 The investor also noted that XRP offers a solid trading opportunity as it outlines the basic support of $ 0.45:
"In 2017 I refused to trade XRP because I hated banks. I left money on the table and I was stubborn. Now I'm open minded, trading what looks best, enjoying converting profits into more ETH. "
XRP Didn't Slow Down Its Speed
While XRP is pulling back from a move that made it rise from $ 0.30 to $ 0.79 in less than a week, crypto intelligence firm Santiment reveals that this remains the most discussed issue in cryptocurrency.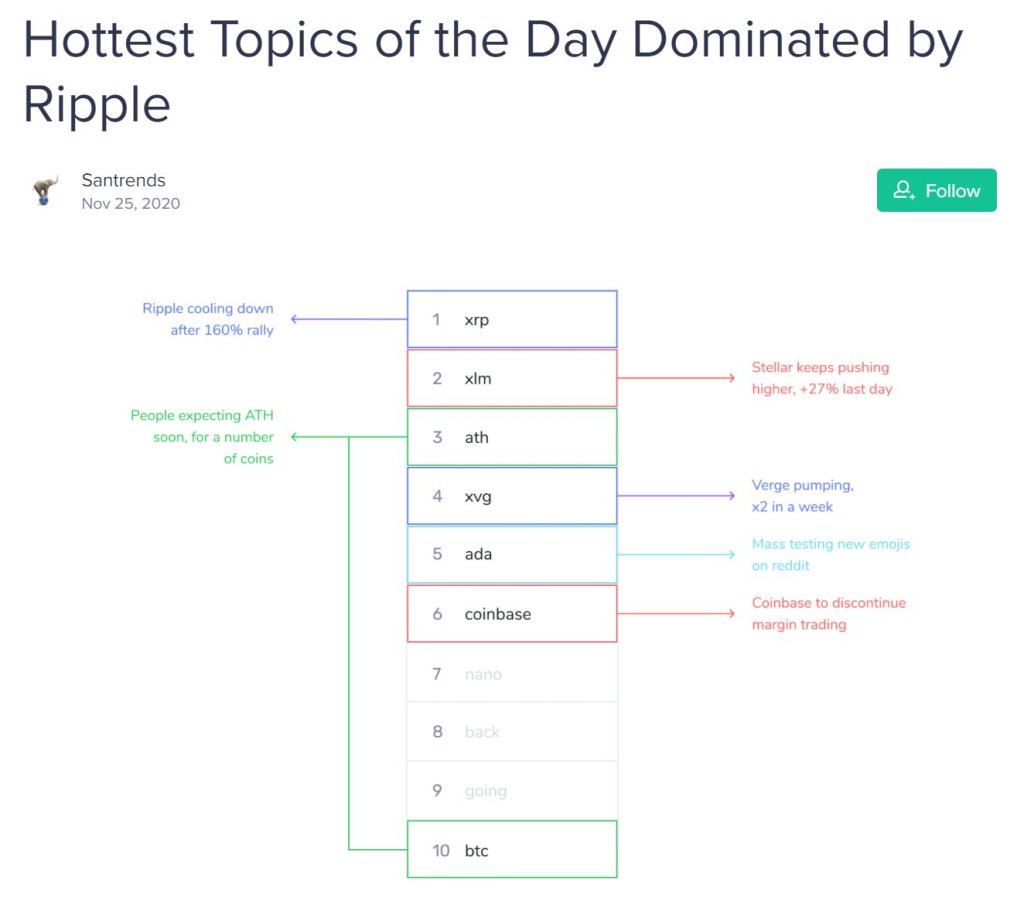 Santiment explains: "XRP is cooling a bit after its fantastic + 160% rise, but that hasn't slowed it to remain the # 1 cryptocurrency subject, according to Santimentfeed measurements."
According to CoinMarketCap, XRP is trading at $ 0.64 at the time of writing.
Join our Telegram Channel coinputin for latest cryptocurrency news and discussions..